Hi there! In this article, we're walking you through step-by-step on how to add other costs to your Aprao appraisal or feasibility.
Add a Cost Group
To add your first cost group click "Add Cost Group". Within the cost group, you can have as many costs listed as you want, for whatever purpose to suit your project. For example, these might be marketing costs (which might include a brochure, website fees or a show unit), or professional fees (which might include the Architect, Engineer or Quantity Surveyor) as you can see below. These are customisable and set by you.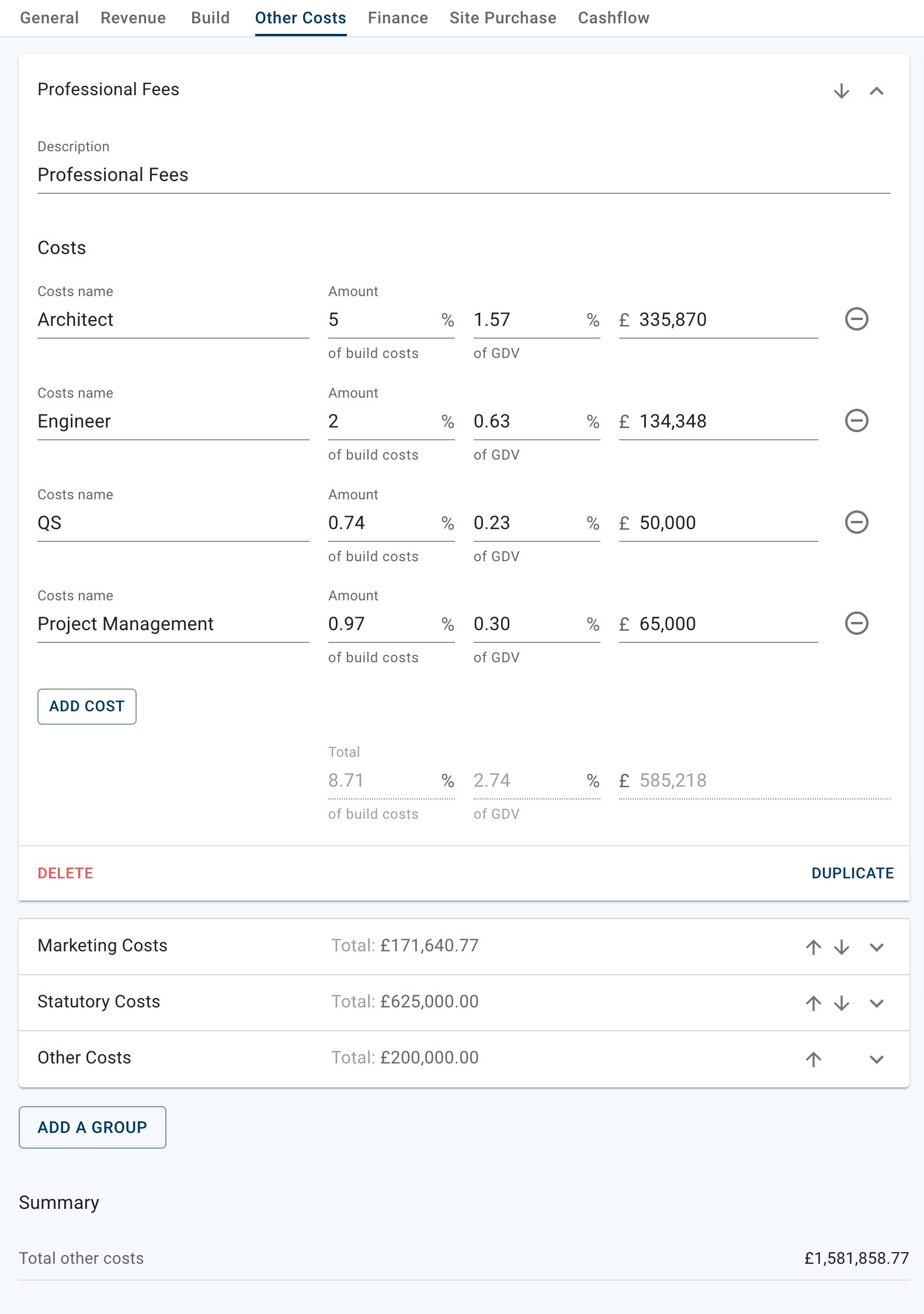 Edit your cost group
For each of these costs, you can set them as a percentage of the build cost, a percentage of the gross development value, or an amount in your currency. For example, if your Architect cost was 1% of your GDV, you can input that figure into the % of the GDV and you will see the cost associated with the Architect automatically generate on the right-hand side based on this.
Use the costs section to create your own template
If you choose to create a template for your appraisal, you'll be able to automatically populate all of the other costs whenever the build cost or the GDV have been generated.
For example, in your template, you may want 20 or 30 other costs that you always work with - even if they're not being used on this specific project, it's great to have them in your template as a prompt because you don't want to be missing anything out! Therefore you can add all these costs into your template and from there, you'll be able to manipulate or change those numbers on a deal-by-deal basis.
Hopefully, this has answered your questions on the Other Costs section of Aprao. If you have a specific question, please feel free to post in our forum or email support@aprao.com.